The Konkani language belongs to the Southern Indo-Aryan group and is spoken by the Konkani people who chiefly live in Konkan, a coastal region in western India. The oldest known Konkani inscription has been dated to 1187 CE.
Konkani has retained elements of Vedic structures and has notable similarities with both Western and Eastern Indo-Aryan languages. It is less distant from Sanskrit compared to most other modern Indo-Aryan languages.
Linguistically, Konkani has been described as a fusion of several Prakrits. The Prakrits were a group of vernacular Middle Indo-Aryan languages used on the Indian subcontinent from around 3rd century BCE to the 8th century CE.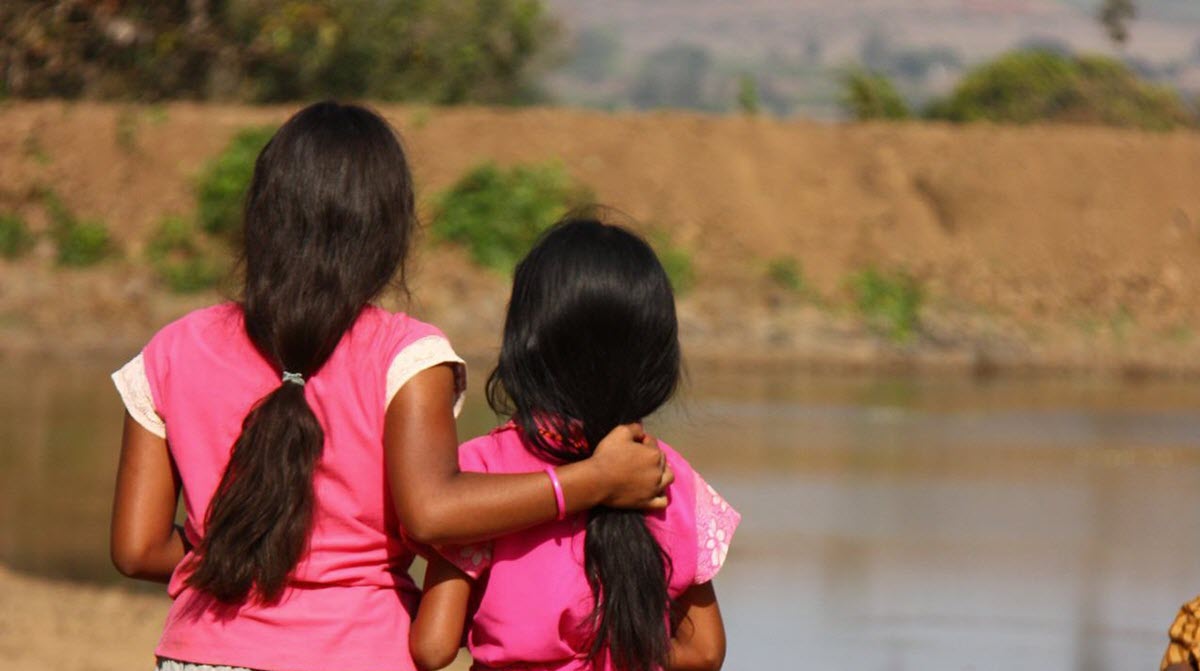 Situation in India
Konkani is one of the 22 Scheduled languages included in the 8th schedule of the Indian Constitution.
Konkani is the official language of the Indian state of Goa.
Konkani is a minority langague in the states Karnataka, Kerala, Gujarat, and also in the union territory named Dadra and Nagar Haveli and Daman and Diu.
The Karnataka Konkani Sahitya Academy
The Karnataka Konkani Sahitya Academy was formed in Karnataka to promote the Konkai language, including Konkai litterature. It receives funding from the Karnataka Government.
One example of an annual event organized by the academy is the Konkani Lokotsav.
Vishwa Konkani Dis (World Konkani Day)
Vishwa Konkani Dis (World Konkani Day) is celebrated annually on 9 April.
This is the death anniversary of renowned Konkani activist Waman Raghunath Shennoi Varde Valaulikar (1877 – 1946) from Goa.
What is Konkan?
The heartland of the Konkai languages is Konkan; a ribbon of land along India´s western coast, extending to the east until the Western Ghats mountain range. It has historically more or less been limited by two rivers: Daman Ganga in the north and Aghanashini in the south. The Konkan hinterland east of the coast is characterized by hilly slopes, numerous river valleys and small river islands.
The name Konkan has been used for this part of India at least since the third century CE, but with flexible and varying borders. The ancient Sapta Konkan actually extended all the way from Gujarat to Kerala. Today, Konkan is considered to run from Thane in the north to Karwar in the south.
Konkan is not an Indian state; it extends over three different states: Maharashtra, Goa and Karnataka. The famous Goa Island (home to Panjim, the capital of Goa) and the seven islands of Bombay (home to Mumbai, the capital of Maharashtra) are all included in Konkan.
How many people speak Konkai in India?
According to the 2011 census, Indian then had 2.3 million native speakers of Konkai. More recent data is not available.
Writing systems
The official writing system for Konkai is Devanagari, but Kannada, Malayalam, Persian, and Roman (Latin) script are also used.
In the past, Konkai has also used Brahmi, Nagari, Goykanadí, and Modi script.
Dialects
Many different dialects of Konkai are spoken, both in and outside Konkan. Some of the dialects have developed without much linguistic contact with other Konkai speakers, and can therefore be rather difficult to understand for outsiders speaking another version of Konkai.
Dialect groups: Canara Konkani, Goan Konkani, Maharashtrian Konkani
Examples of Konkai dialects: Aagri, Antruz, Bardeskari, Chitpavani, Daldi, Koli, Malvani, Mangalorean, Saxtti,  Pednekari,
Konkani activism
The Konkani language has gone through several waves of decline and subsequent revival, and it has often been threatened by other dominating languages in the region.
One example of a noted Konkani writer and activist was Waman Raghunath Shennoi Varde Valaulikar (1877 – 1946) from Goa, known popularly as Shenoi Goembab. He set out to unite the Konkai speakers, during an era when the European colonisers in the region used Portuguese and the Hindus chiefly used Marathi. Valaulikar wanted to united both Hindu and Christian Konkai speakers, and without any limits being imposed by caste. He wrote several works in Konkani and tirelessly promoted the language.
Another renowned Konkani activist was the lawyer Madhav Manjunath Shanbhag from Karwar, Karnataka. Together with a group of like-minded companions, he travelled to the various Konkani-speaking areas in an effort to unite the Konkani speakers. "One Language – One Script – One Literature" was his moto. In 1939, he organized the first All India Konkani Parishad, a convention (adhiveshan) for Konkani speakers. The convention was held regularly in Kumta, Karnataka until the early 1960s, when it was moved to Goa after the end of Portuguese rule.
After Indian independence, Goa fell under direct central administration. As India reorganised its states along linguistic lines, Maharashtra called for Goa to be merged into Maharashtra, and this request had the support of many Marathi-speakers in Goa. An intense debate broke out in Goa regarding the status and future of Goa and its Konkani-speakers. What would happen if Goa became a part of Marathi-dominated Maharashtra? After a plebiscite, it was decided that Goa would not merge with Maharashtra. Yet, Marathi, Hindi and English continued as the preferred languages for official communication in Goa, and some Marathi-speakers even argued that Konkani was simply a dialect of Marathi and not a language in its own right.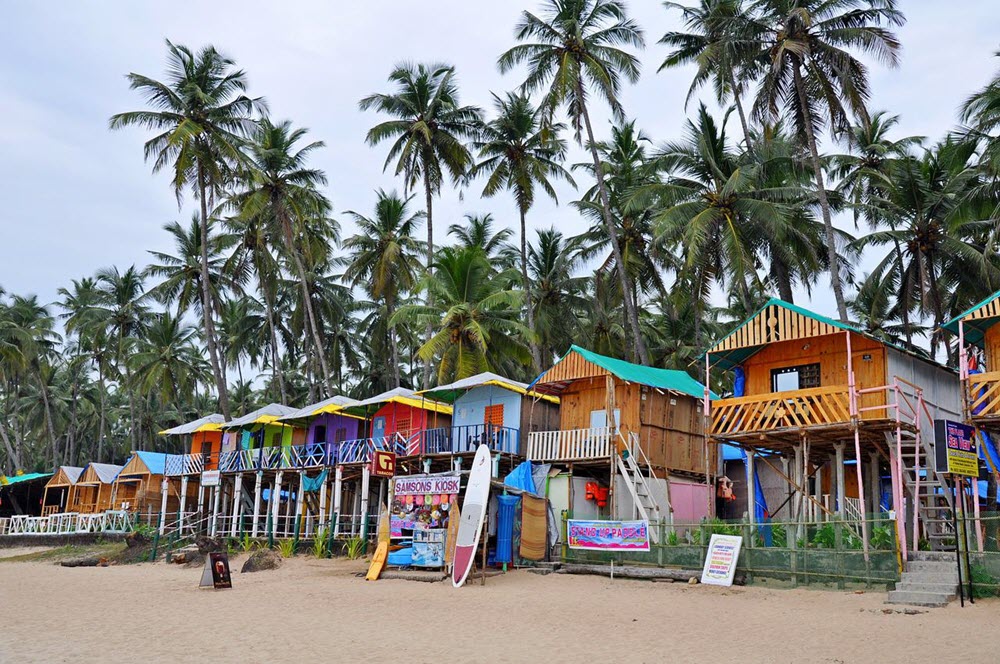 The president of the Sahitya Akademi appointed a committee of linguistic experts, who in 1975 announced that Konkai was a language. This did not change the situation much in Goa, and in 1986 Konkai activists began protesting. The ensuing Konkani Language Agitations were a series of protests in favour of giving the Konkani language official status in Goa. In some cases, the protests turned violent. Five agitators from Agaçaim´s Catholic community died – Aldrin Fernandes, Mathew Faria, C. J. Dias, John Fernandes, and Joaquim Pereira – as so did the Catholic Floriano Vaz from Gogal Margao.
On 4 February, 1987, the Goa Legislative Assembly passed the Official Language Bill, through which Konkani was declared the official language of Goa.
In 1992, Konkani was included in the Eighth Schedule to the Constitution of India, making it one of the nation´s official languages.